1200 mm High x 1000 mm Wide Heated Towel Radiator Flat White
Old Price £113.00 £129.95
This is elegant Towel Rail with niche 1000mm wide size. Ideal for limited narrow spaces. We stock many different niche sizes, pre-filled electric towel rail radiators and accessories.
Features:
Suitable For Kitchens or Bathrooms or Cloakroom

Manufactured to BS EN442

Durable High Quality Triple Layer White Plating

Pressure Tested To 10Bar

Elegant Contemporary In Appearance
Specifications:
| | |
| --- | --- |
| Manufacturer ID: | FC-100-120 |
| Width: | 1000mm |
| Height | 1200mm |
| Pipe Centre: | 955mm |
| Projection From Wall: | 90-110mm |
| Tube Layout: | 4+4+5+10=23 |
| Tube Diameter: | 22mm |
| Output BTUs: | 3191 Btus |
| Output Watts: | 936 Watts |
| Finish: | White |
| Model: | Straight / Flat |
| Material: | Mild Steel |
Whats included in the box:
4 x Adjustable White Brackets

4 x Screws, Rawlplugs, and Washers

1 x Blanking and Bleeding Plug
* Valves are optional
We are proud to offer niche size towel rails for any pipe width available. No need to break your tiles and dig under the floor boards for amending your pipes.
We also stock affordable designer radiators, Heating elements for towel radiators and accessories.
We buy directly from manufacturers without any middle man, incl int transport and customs managed by us, this is the reason we can offer better prices for better quality products.
We have excellent customer service, Same day dispatch on all orders which received before 13:00 hours and it is 100% free for UK Mainland.
We have a great team ready to help you with technical enquiries and advise whatever you would like to achieve with your towel rail.
All Orders Over £50 Shipped Via Major Couriers Next Working Day Service. Please allow 1-2 working days.
All orders below £50 shipped via Economy Services, Please Allow 3-5 Working Days. 
Order Received Before 12:00 Hours Mon-Fri Shipped Within Same Day*. We Recommend You To Check All Deliveries As Soon As Possible. We Have Limited Time To File A Claim With Couriers Insurance. If You Notice Any Shortage Or Damage, Please Let Us Know Within 3 Working Days.
Customer Reviews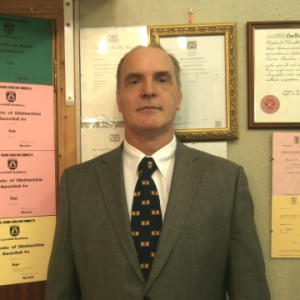 PD
Peter D.
01/01/2019
Careful selection and installation gave good results
I liked the range of sizes of towel radiator available so I could pick the size I needed - big enough for my big bath towel and my bathroom mat. (No such choice at the local DIY superstore whose smaller towel radiators would have required me to fold my bath towel making for slower heating). At the same time, I was also installing a new bigger bathroom radiator, below the towel radiator and so I carefully selected the sizes of both so that I could plumb them in together. This was all installed in the confined space of a very small bathroom and so it was uncomfortable and cramped at times. The combined radiators heat output was perhaps double what is recommended for such a small bathroom but I didn't want ever again to shiver when taking a shower in winter and now I am pleased to report that the bathroom and towel heat up and dry very quickly. Mounting this towel radiator onto the bathroom plasterboard wall was tricky because the mountings that come with it needed something solid to attach to. The installation instructions were sketchy and so I had to figure this all out by myself. I first attached to the plasterboard wall, 2 vertical long wooden planks resting on the skirting board and then attached to each plank, two metal heavy duty flat straps to serve as mounting points and then attached the towel radiator. I was installing this myself with minimum equipment so for example, I used two piles of books to rest the radiator on at the right height for mounting. There were many occasions when another pair of hands would have been useful to hold things in place. I plumbed in a lever isolating valve so that I can quickly switch the towel radiator fully on and fully off with minimum effort. So much more convenient than the rotating valves that I bought with the radiator which I now just keep turned on. I had enough experience to have the confidence to believe that I could plan the installation properly and make it work.
We import our products directly from our factory